Archaeoastronomy ~ 9 days / 8 nights
The Sacred Valley, Cusco & Machu Picchu
Send this page to a friend: Email this Page
Specific Tour Information Links: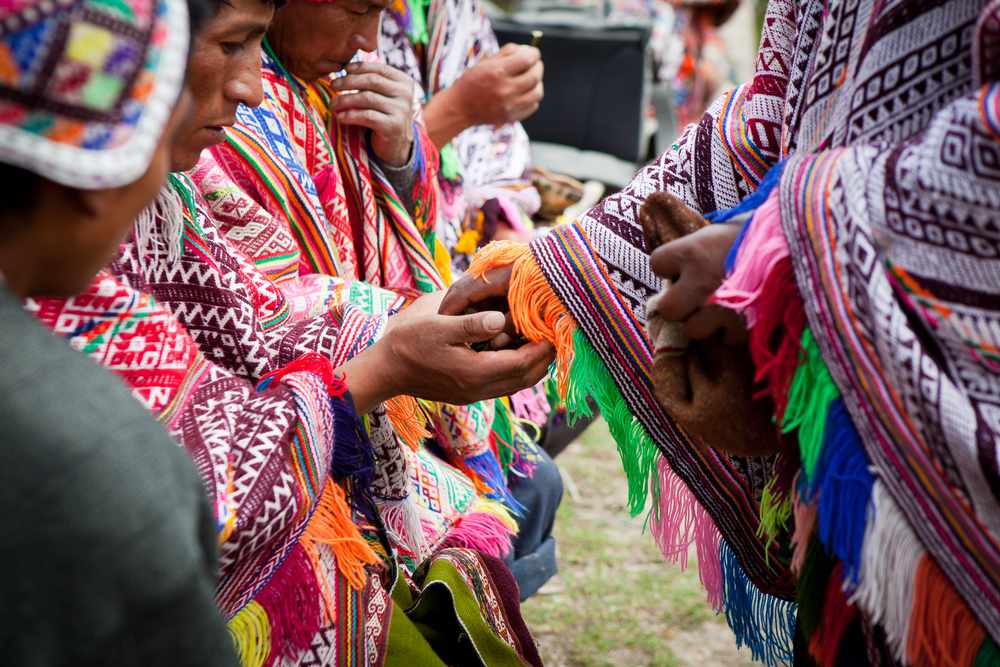 Envision the Milky Way in the austral hemisphere – this sacred river of indescribable beauty full of constellations that from millennium gave origin to the Andean culture. The astral tied to the terrestrial realms through a profound relationship that man maintained through observation. This profound understanding of cosmic reality was integrated in his creative achievements.
The essential Andean experience – combining classic destinations while offering the sophisticated traveler the opportunity to experience and authentically engage in a cultured Indigenous point-of-view.
Savor the ambiance of the Sacred Valley, find yourself surrounded by breathtaking scenery, and begin your exploration of the Inca legacy through their Quechua descendants. Immerse yourself in the spirit of this Inca land. Discover the profoundly elegant simplicity of Andean people and celebrate their customs, cuisine, music and dance. Admire their arts. Delve into their philosophy, understand their history and way of life. Enrich your perspective. Confirm human quintessence.
Recommended for a profound educational travel that enhances the spirit.
Archaeoastronomy (also spelled archeoastronomy) is the study of how people in the past "have understood the phenomena in the sky, how they used phenomena in the sky, and what role the sky played in their cultures."
Archaeoastronomy uses a variety of methods to uncover evidence of past practices including archaeology, anthropology, astronomy, statistics and probability, and history
Material evidence and its connection to the sky can reveal how a wider landscape can be integrated into beliefs about the cycles of nature, such as Mayan astronomy and its relationship with agriculture.[5] Other examples which have brought together ideas of cognition and landscape include studies of the cosmic order embedded in the roads of settlements.
Sacred Valley Highlights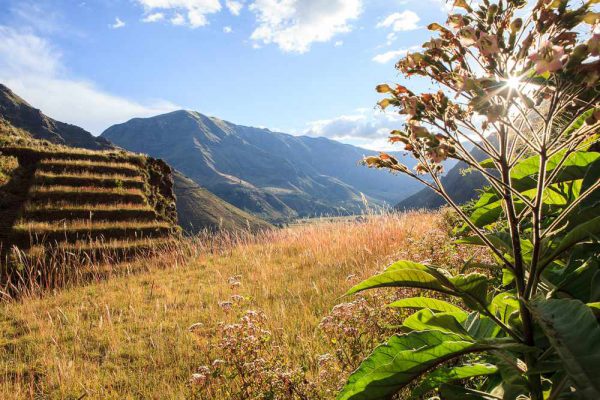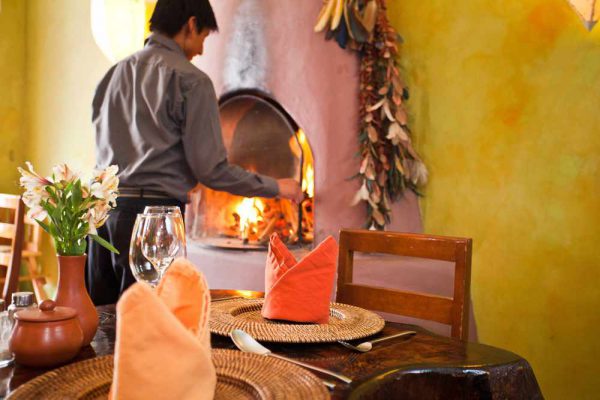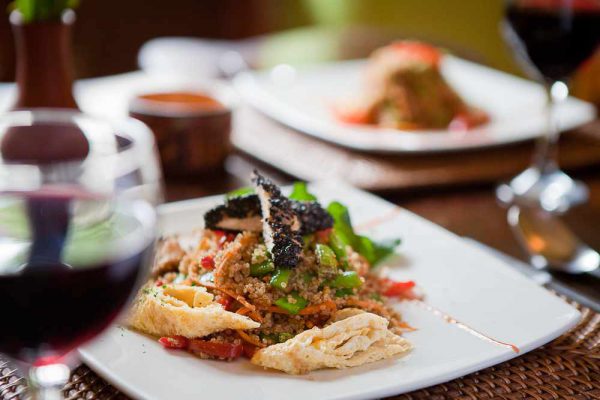 Trip Highlights:
Explore Peru through in depth explanations and observations based on astronomy reflected in archeology and the customs of this ancient living culture.
Engage in this rare opportunity for authentic social interaction, personal comfort and cultural participation while visiting rural Peru.
Experience the Sacred Valley of the Incas stepping back in time, visiting its finest archeological sites, picturesque villages and colorful markets.
Savor exquisite Peruvian cuisine
Stay at Pisac Inn, settle into your room in the quaint town of Pisac for the duration of your stay. No packing and unpacking allowing true interaction to evolve.
Visit a traditional community and participate in their communal work day ~ a cultural exchange that deepens the appreciation of Quechua history and social life.
Marvel at Machu Picchu, one of the new 7 wonders
Explore Cusco, capital of the vast Inca State, navel of the ancestral world
Join in our commitment in the diffusion, protection and celebration of the endangered Andean traditions and cultural heritage. Traveling with PCJ directly supports this cultural work.
Delve into the depths of special interest options affording direct encounters with local Andean specialists.
Enrich your life. Expand your horizons.
View Itinerary
Archaeoastronomy Sample Itinerary
The Sacred Valley of the Incas surrounded by magnificent mountain Apus, extended fields replete with crops and the stunning Wilkamayu river running through this fertile valley's heart. Where sacred corn grows and iridescent hummingbirds flutter by sprinkling us with their joy. Pisac offers a pleasant climate and the enchantment of a colorful small town with cobblestone streets and friendly faces. The Andes…snow peaks soaring in the distance over charming communities, Inca sites, and quaint village markets. Take this journey dazzlingly full of llamas and pre-Columbian reflections. Pristine nature. Blossoming fuchsia and kantu flowers enticing us. A profound heritage wrapped in layers of colorfully elegant wisdom and contemporary sophistication. The inspiration of authentic Peruvian hospitality.
AMARU WAYRA
Association for Investigation and communication of Andean Culture. This is a non profit Andean Cultural Community whose mission is to study, rescue, practice, promote and diffuse the ancestral Amerindian cultural heritage through investigations and the creation and development of programs in coordination with institutions, native communities, universities, schools and other organizations with the same objectives. asoc.amaruwayra@hotmail.com
CARLOS MILLA VILLENA
Carlos Milla is an architect, member of the College of Architects of Peru, President of the Society for Cultural Investigation and Communication Amaru Wayra. Director of the Astronomy Society of Peru, Member of the UNAR de La Paz Bolivia, Member of the Peruvian Association of Applied Air Photography, Member of the Society of Geography of Lima, Member of the Urban Institute of Peru, Member of the Seminar of Archeology of the Institute Riva Awero and is a member of the Indigenous Intercultural University of Bolivia.
His professional investigation of Andean, Amerindian and pre-Columbian cultures of the Americas, long years of exploration of Andean territory and the personal and direct work of the archeological mapping of the Sechura desert and the Valleys of Piura, Chao, Santa, Lacramarca, Wuyra, Rimac, Santa Eulalia, Lurin, Pisco, Cusco, Puno, and the Paracas desert, have given him evidences and elements necessary to prove his original hypothesis and thesis as in his classic work "Genesis of Andean Culture" that won first prize at the 4th International biannual on Theory, History and Critic in Quito, Ecuador 1994.
In the Quechua Aymara space Carlos Milla is an Irpiri and his Andean name is Wayra Katari, wind serpent.
PEDRO MARTINEZ
Director of the Peruvian Society of Astronomy
ROMAN VIZCARRA
Roman has traveled worldwide teaching about the Quechua people. He loves to share an intimate knowledge of his people's traditions and belief systems: their music, dance, art, food and customs. A professional guide, Roman speaks fluent Spanish, English, German and Italian. He studied Agronomy and then traveled and lived in Europe for 12 years, studying painting, playing traditional Andean music and representing his Nation in international intertribal events. Roman is the president of Amaru Wayra in Cusco.
Constellations of the Milky Way
The observation of stars permitted peoples of the world to develop astronomy as well as other scientific disciplines such as geometry physics and the establishment of biorhythms, agrarian calendars mythological zodiacs related to astrobiology.
The mythic symbolism of the constellations was not only originated from the star points, but mainly from the association with mythological beings and animals that are in relation to the events that occur according following the seasonal cycles of the sun and moon phases.
Stellar Inca Calendar
The Andean calendar has as its principal backdrop the great river of stars Wilkamayu, with its white and black constellations. The cyclical annual movement of the constellations marks the seasons in relation to the agrarian events such as the times of preparation, planting, rain, and harvest.
Day one / Thursday
Arrival Sacred Valley
Morning flight to Cusco – the navel of the world – and land in the heart of the Andes. You will be greeted at the Cusco airport by your personal guide to begin your exclusive journey. Enjoy a spectaular 45 minute scenic drive to the Sacred Valley. Arrive to Pisac with lower altitue and small town charm. Settle into your lovely room at Pisac Inn, meet the lovely staff and enjoy a cup of coca tea to help you acclimate. Enjoy the first in a series of delicious meals spun into a select set menu so you may explore the diversity and richness of Peruvian Cuisine. Take the afternoon to rest, acclimate and explore the cobblestone streets of Pisac on your own. Gather for an early evening introductory conference with your archaeoastronomy specialist, Carlos Milla Villena. Enjoy a welcoming Pisco Sour followed by a fireside dinner.
Hotel: Pisac Inn Meals: L, D
Sacred Valley Highlights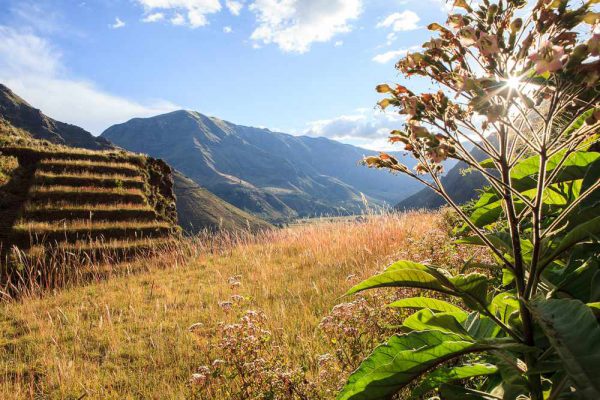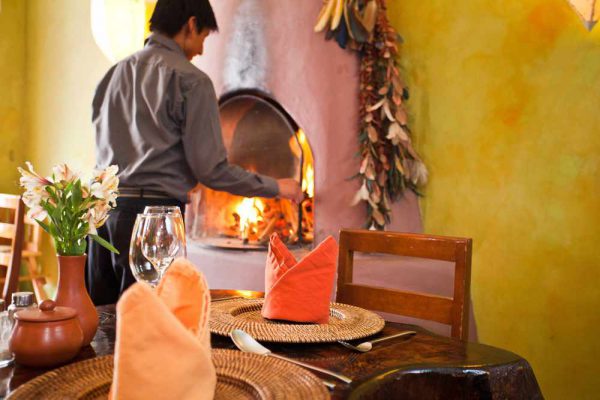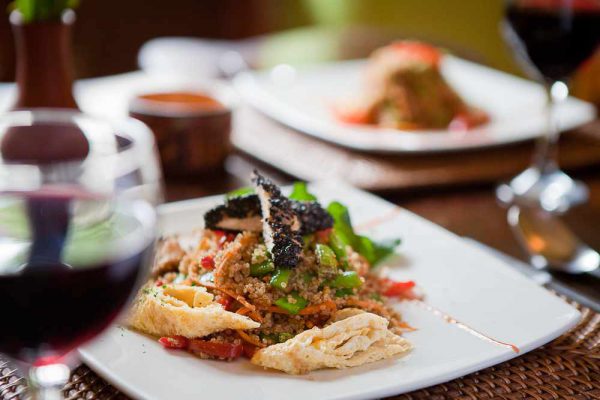 ---
Day two / Friday
Moray & Salineras Salt Mines
After breakfast drive through the Sacred Valley and admire the patchwork highlands with awe inspiring vistas during your one hour drive to Moray. The advanced Inca astronomical knowledge tied into agrarian feats are seen in Moray's astounding circular terraces. You will be captivated by the introduction to Andean astronomy and sacred geometry, the foundation of Andean culture that will be expanded on each day of your journey. Enjoy a picnic lunch surrounded by an expansive natural beauty. Return to Pisac for an afternoon rest. Dinner is followed by a festive traditional music and dance presentation with Wiñay Taki Ayllu. This authentic presentation and in depth explanation honors the Inca agrarian calendar, which is based on astronomy.
Hotel: Pisac Inn Meals: B, L, D
Salineras Salt Mines and Wiñay Taki Highlights
---
Day three / Saturday
Cusco Archeological Sites
After breakfast enjoy a leisurely 30-minute scenic drive to explore pre-Columbian sites outside of Cusco including the sacred spring of Tambomachay, the lunar and solar observatories of Kenko, and megalithic calendar Sacsayhuaman. Enjoy lunch at one of Cusco's fine restaurants, or a local spot recommended by your guide. Enjoy an afternoon stroll through the streets of Cusco, admire the Inca walls, visit the Plaza de Armas and the main pre-Colombian Inca Temple, Coricancha. Upon return to Pisac Inn rest and contemplate, or indulge in an herbal bath and massage at *Unucha Spa followed by dinner.
Hotel: Pisac Inn Meals: B, D (lunch not included) (spa treatments not included)
Cusco City and Archaeological Highlights
---
Day four / Sunday
Community of Amaru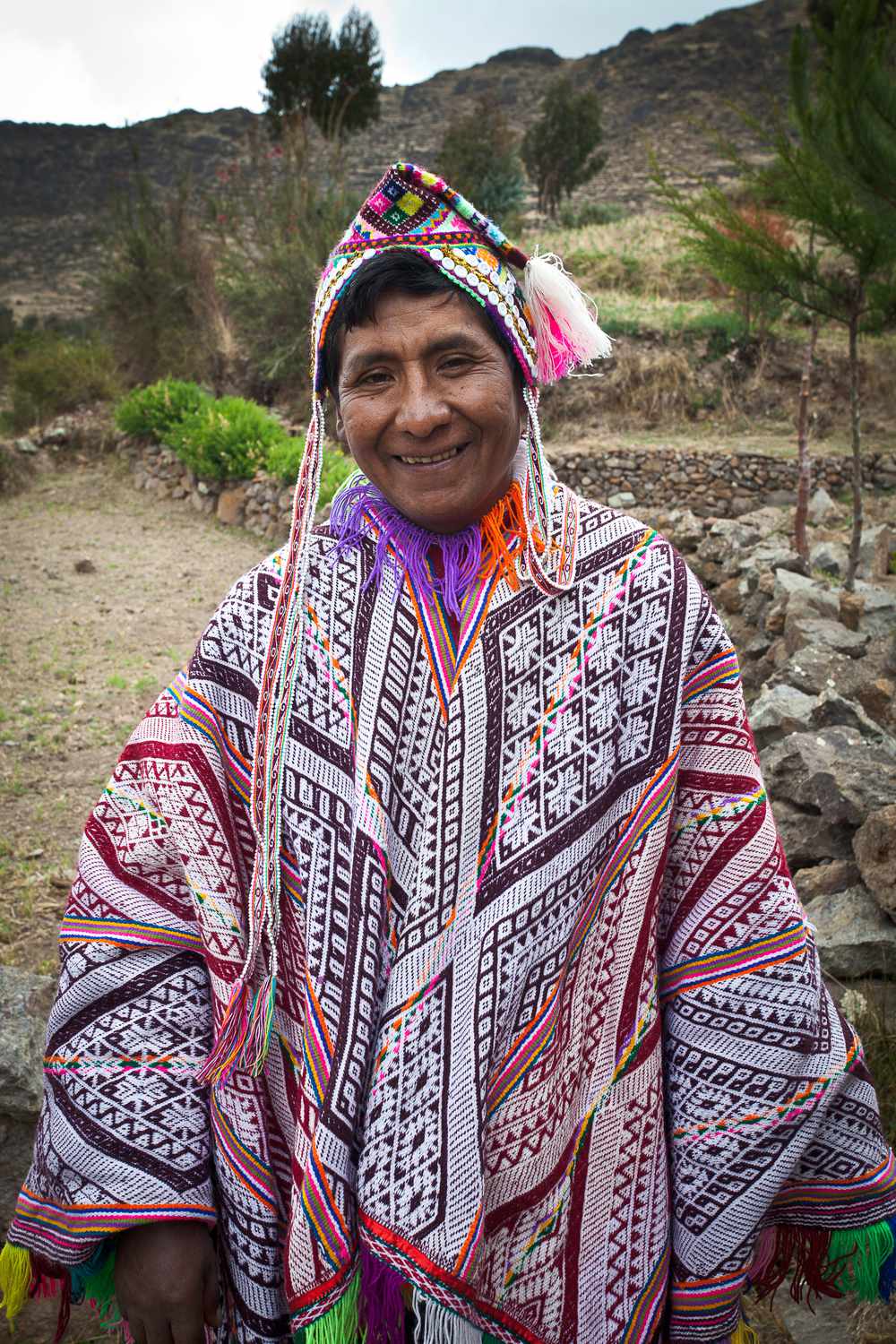 Delight in a 45-minute drive into the majestic high Andes and walk through the patchwork fields replete with potatoes, fava beans and corn to the traditional highland community of Amaru, where a genuinely authentic way of life is still practiced to this day.
You will be welcomed with an endearing sweetness rarely felt in this day and age by this community that is consciously preserving and practicing their ancestral heritage. Through participation in a communal workday a beautiful cultural exchange unravels as you experience this incredible opportunity to step back in time and appreciate a quality of life with an admirable simplicity that is strikingly moving and profound. Enjoy a traditional lunch prepared with their prized agrarian products as the women begin to spin their naturally dyed wool. Others meditatively set up their back strap looms to share their ancestral weaving skills with us. This wonderful opportunity to purchase textiles directly from the weavers is not to be missed. Afternoon to rest before a typical dinner followed by the highlight event of the trip – an evening of astronomic observation in the clearest of Andean skies with Carlos Milla's guidance and explanations. Late evening return to Pisac.
Hotel: Pisac Inn Meals: B, L, D
Amaru Community Highlights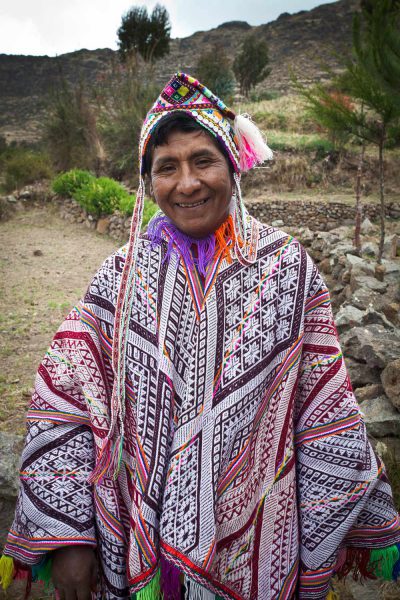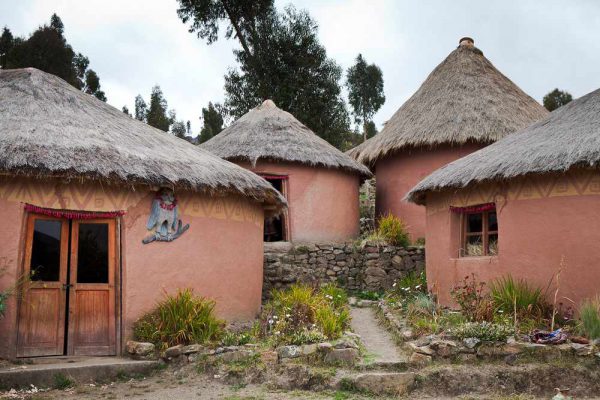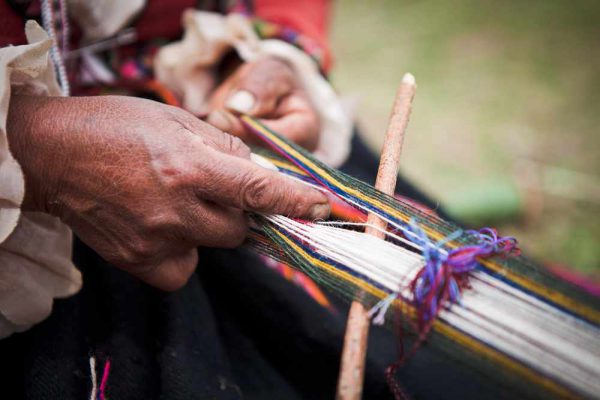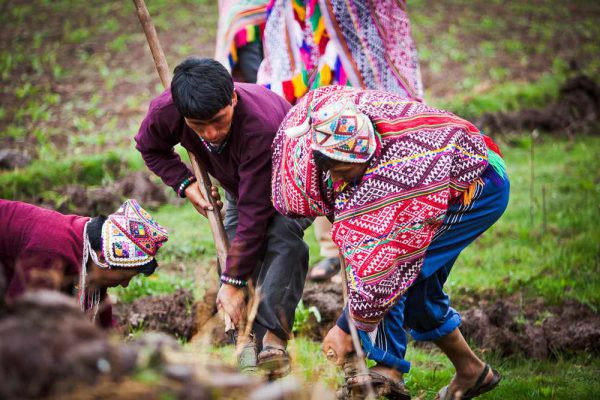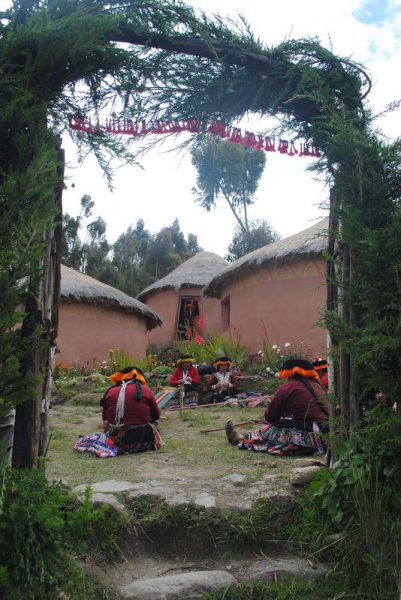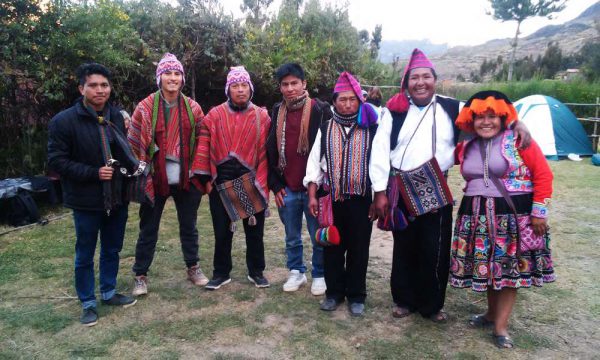 ---
Day five / Monday
Pisac Market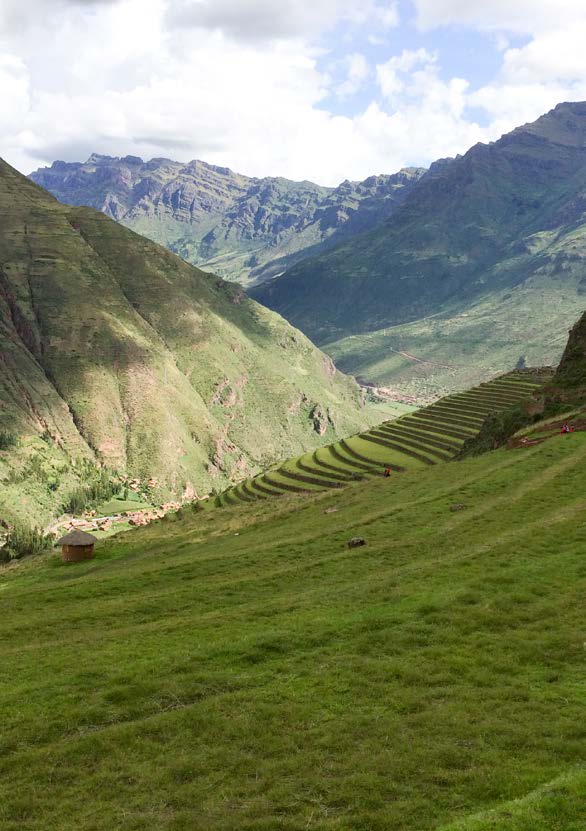 Sleep as late as you can before visiting the typical marketplace full of beautiful andean produce and excotic rainforest fruit. Have lunch, and enjoy an afternoon of leisure at Pisac's colorful Traditional Indian Market. Admire the beautiful faces and calm excitement that transforms Pisac on Sunday, and don't miss this wonderful opportunity to buy woven goods, sweaters and jewelry. After dinner get a good nights rest.
Hotel: Pisac Inn Meals: B, L, D
Pisac Highlights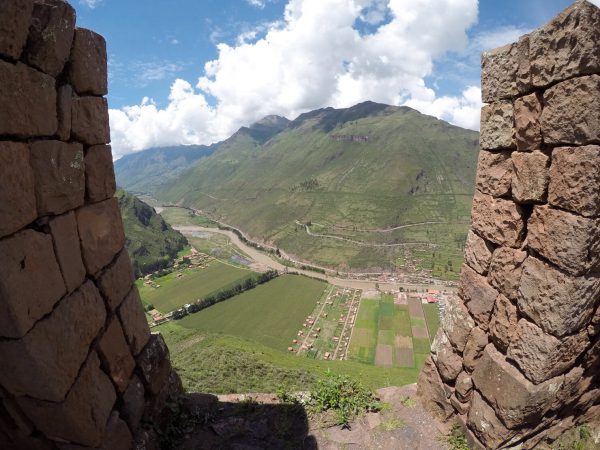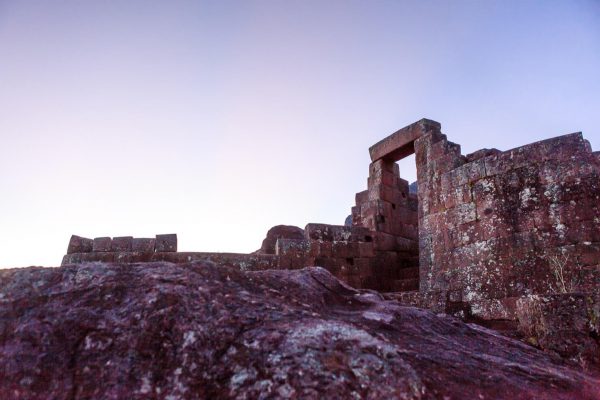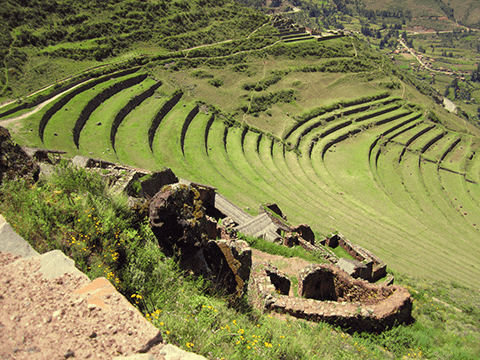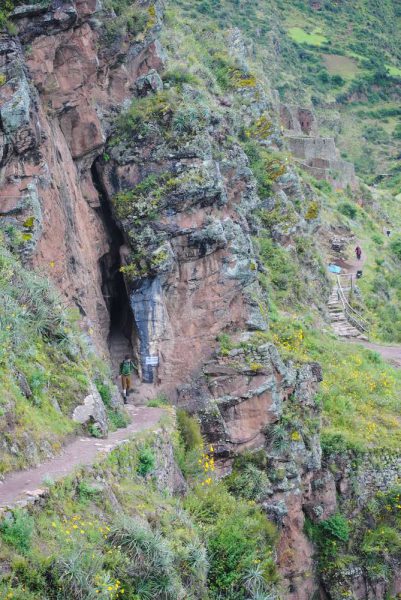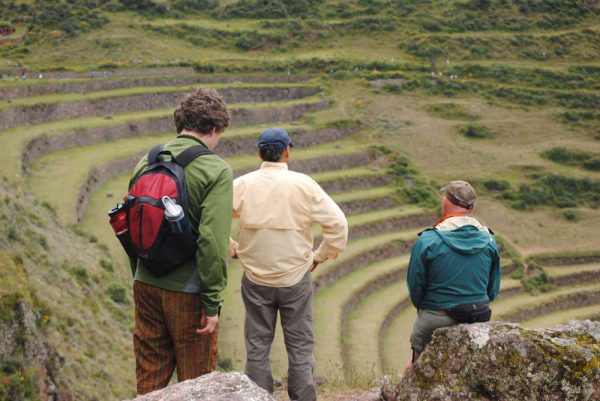 ---
Day six / Tuesday
Ollantaytambo
Begin your day with a nutritious breakfast of rainforest fruits and Andean grains to start a breathtaking one-hour drive through the heart of the Sacred Valley to the Inca town Ollantaytambo. Visit Ollantaytambo's magnificent archeological site, learn about the Llama constellation and explore the town that was built in the shape of a corncob. After lunch enjoy a spectacular two hour train ride to Aguas Calientes, where you will spend the night in preparation for an early start to Machu Picchu the following morning.
Hotel: La Cabana Boutique Hotel Meals: B, L (dinner not included)
Ollantaytambo Highlights
---
Day seven / Wednesday
Machu Picchu
Get an early start to take the 20 min bus ride up to Machu Picchu. Upon arrival participate in a guided tour with Carlos Milla Villena and revel in his mathematically grounded astronomic explanations. Spend a few hours to sit and reflect surrounded by natural beauty and ancient ruins. Take bus down to Aguas Calientes to catch the afternoon train to Ollantaytambo and drive back to Pisac. A light dinner awaits upon your return to Pisac Inn.
Hotel: Pisac Inn Meals: B, D (lunch not included)
Machu Picchu Highlights
---
Day eight / Thursday
Pisac Archeology Site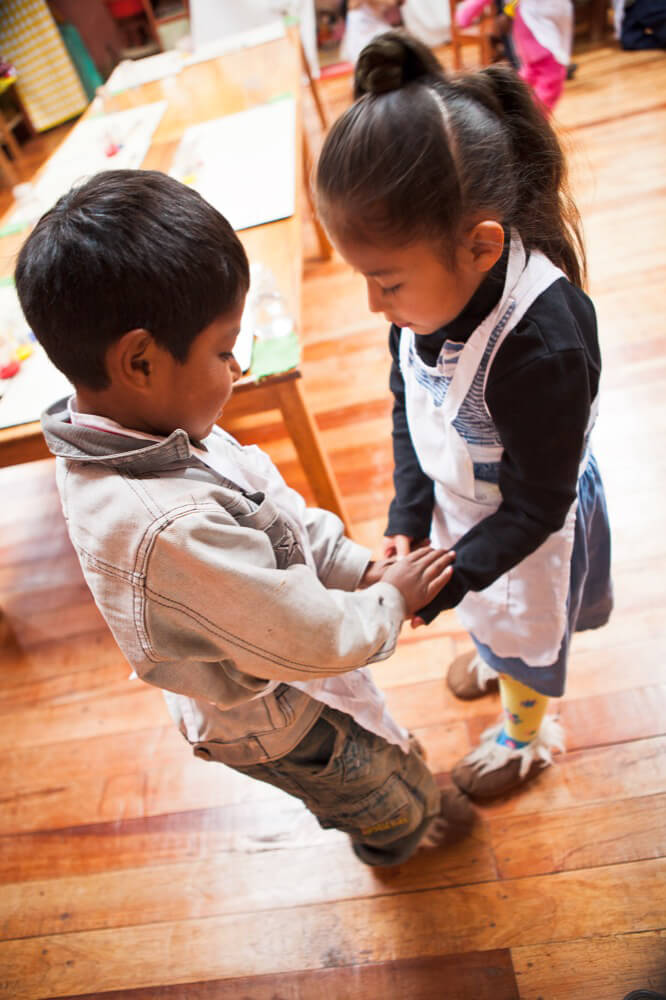 Drive to Pisac archeological site where the staggering agricultural terrace work is among the most extensive in the area. It follows the shape of the mountainsides in entrancing concave and convex forms. The central astronomic and ceremonial area is widely acclaimed as some of the finest stonework, comparable to that of Machu Picchu. Pisac is acclaimed as the largest burial site in South America. This expansive site provides an ideal setting for a pic nic lunch with magnificent vistas up and down the valley. Embark upon a breathtaking walk down to Pisac and enjoy an afternoon at leisure in preparation for your farewell dinner and celebration.
Hotel: Pisac Inn Meals: B, L, D
Pisac Highlights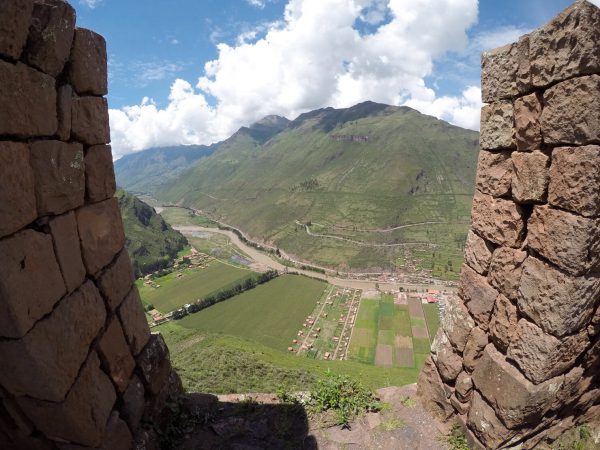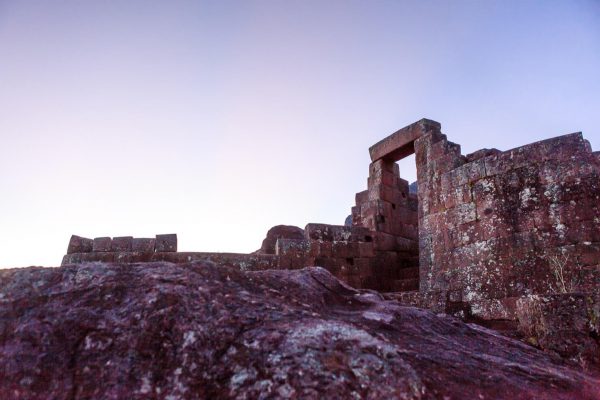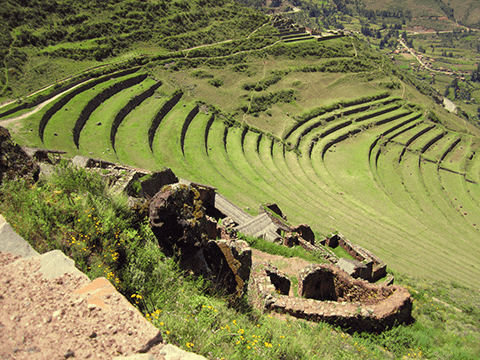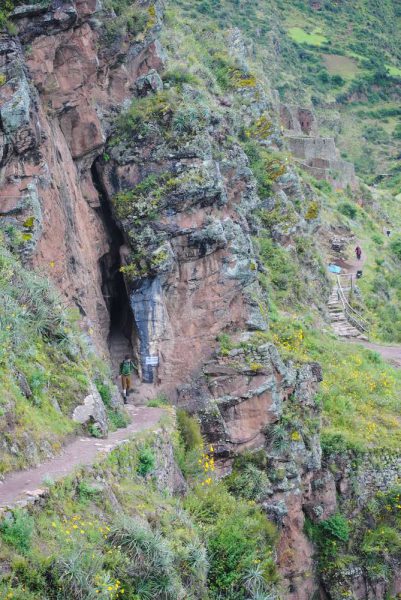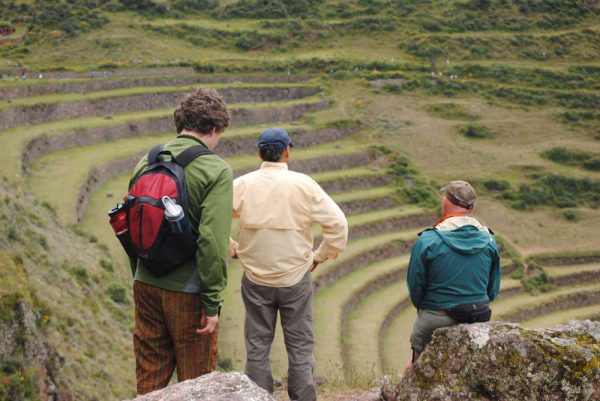 ---
Day nine / Friday
Departure

Enjoy breakfast before leaving for the Cusco airport. Meals: B
The order of your itinerary will change depending on the day you arrive.
Useful Information
Useful Information
Destinations: The Sacred Valley, Cusco & Machu Picchu
Description: High altitude, mountainous terrain. Easy driving tours and day hikes.
Altitudes: Cusco 11, 200 ft, Pisac 10, 000 ft, Machu Picchu 7, 500 ft, Amaru 10, 500 ft
Length: 9 days / 8 nights
Difficulty: Easygoing / Moderate
Category: Boutiuque (3 star level)
Journey Series: Andean Immersion Series
Available: Small group or private
Season: All year
Pace: Moderate, with time for relaxation
Special interest events: an introductory conference with Carlso Milla Vilelna, an evening astronimiocal observation with Craklso Mill Villena, in depth explanations at all archeological sites, music presentation connected to astronomy
Interests: Cultural & Culinary, Andean heritage, spirituality & world view, Sacred geomotry, astronomy & agronomy
Accomodations: This trip is based out of Pisac Inn. Small and comfortable, this boutique hotel is charming, full of artistic detials and old world flair that celebrate the depth richness of local Andean heritage.
A hotel upgrade is possible for part of the trip or for the whole trip.
Meals: This trip includes meals with exclusive daily set menus that are creatively spun by our chef. All of the meals are prepared using the finest local products with the clear intention of exploring the richness of Peruvian cuisine. The diversity of legendary and nutritious ingredients used in our meal preprations are fresh, organic and native of Peru.
Sitting down for a lovely meal, including a soup or salad, main course, dessert and beverage, is one of our trip highlights, with no dish repeated. We love food, and invite you to savor Peru's culinary explosion.
Vegetarian and special diet menu available.
Beer, wine and cocktails are available, but are not included in tour price.
Don't miss the famous Pisco Sour! It is delightful.
The few meals not included in your program will be eaten out at restaurants recomemnded by your guide.
Prices
Prices
Starting from $2,100 per person
Private and customized prices upon request
Included:
All ground transportation upon arrival to Cusco airport in a private tourist level vehical
Private, specialized, professional English speaking native guides who accompanies you for your whole stay
Entrance fees to all historical sites on daily excursions
Machu Picchu: Touriust class train (Ollantaytambo Aguas Calientes – Ollantaytambo), bus (Aguas Calientes – Machu Picchu – Aguas Calientes), entrance fee to Machu Picchu, overnight in Aguas Calientes
Fresh, organic meals celebrating Peruvian cuisine in daily set menus especially planned (vegetarian available)
Charming accommodations
Introductory conference with Carlos Milla Villena
Astronomical observatory in the highlands and visit the sites acocmpanied by archeology and astronomy specialists
Special events with local andean specialists
Not Included:
Airfare
Travel insurance
Personal expenses
Any tips or donations
Meals eaten out as indicated in program
Any snacks or beverages not included at mealtime
* The cost of our tour is in U.S. dollars per person
* Group sizes: minimum 3, maximum 12 passengers
* Prices per person based on double occupancy – single supplement available
* Taxes may apply
* Programs and prices are subject to change and availability
* Not applicable on some dates/holiday season
Private group: Choose your own dates